One of our favorite spots in Grand Rapids is Aman Park. We love a good walk in the woods and when we wanted to find a new spot to check out, this one popped up on google maps! In the fall time, there's nothing like a good hike in the woods, so many beautiful colors and fresh crisp air. We took our first hike when fall was just beginning and for the next couple weeks following we took hikes there to see the changes in color in the woods.
When Liz came to me asking if we could do a fall session, Aman Park was the first spot that popped into my head that would make for a great spot to do fall photos! She took my lead on this location idea and I'm so glad! We not only got some great photos but Spencer seemed to enjoy it a lot and we got a nice little hike in as well!
I tried to teach Spencer how to throw leaves in the air and his excitement was too much that it completely back fired the first time.. haha
I honestly just told them to embrace and as you can see Ryan took the lead on what that meant... haha
He definitely nailed it the second time we tried!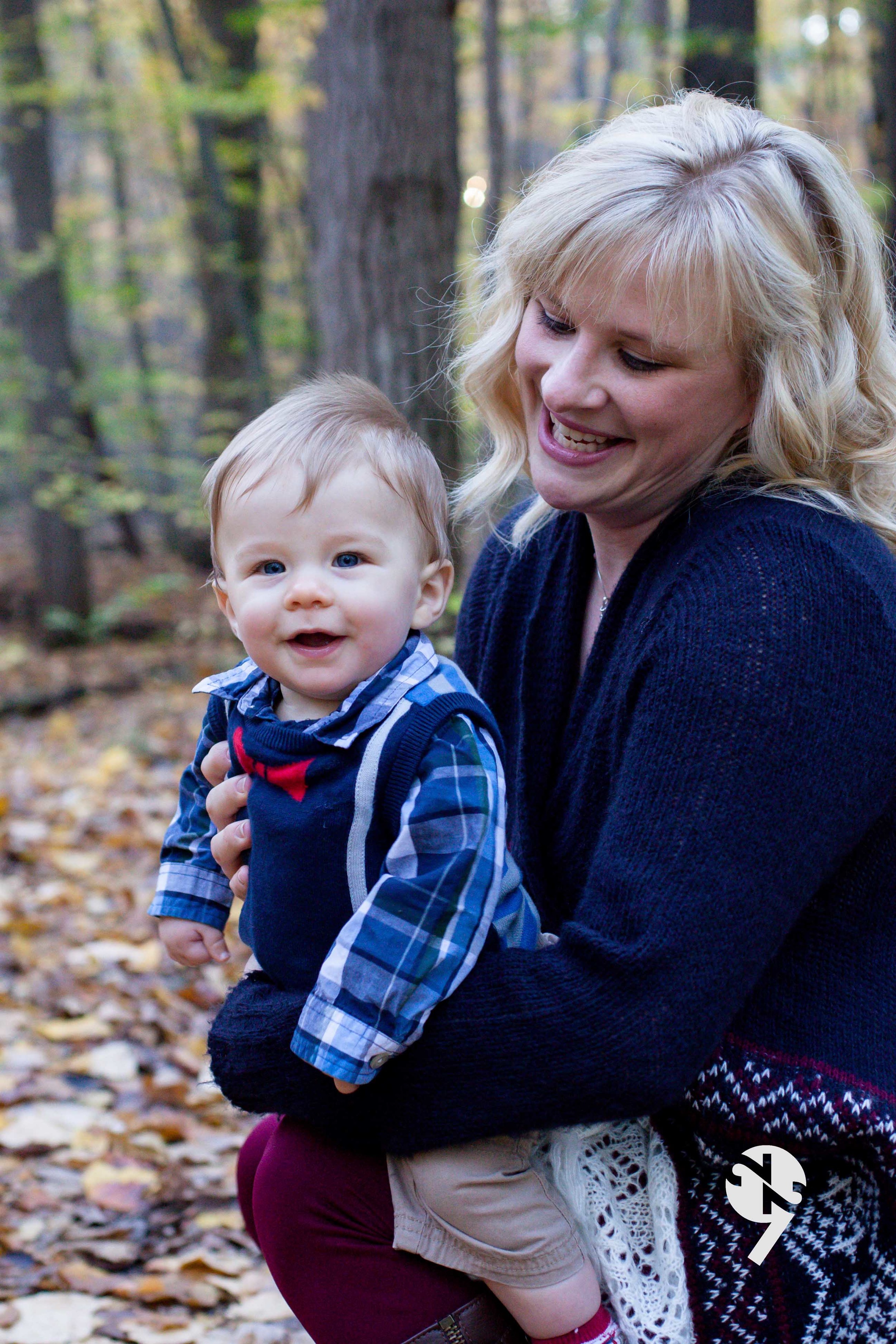 I'm just gonna take a guess here.. and maybe I'm wrong but I THINK Spencer gets his goofiness from his dad.. haha
Despite what could've happened to my lens to get this photo, I love this one of Spencer. As I was trying to get a close photo of him he was approaching my lens with the a stick and as he tried I would say "Please don't do that, Spencer" and his response was "Don't say donnn'ttttt" as he would try again. hahaha. Love that kid! :)